Tron was traded at $0.01735591 initially before September started, then managed to show a rise of 30% in the mid of September. Then, the TRX coin was traded to $0.01233, the lowest price mark noticed on September 24, 2019. Despite the bearish run, it managed to rise and present a massive growth of 59.56%. While writing this piece, the TRX coin was reflecting a downward movement.
Tron Price Prediction
If we analyze TRX coin's price since November 17, 2019, it indicates a downside movement of 22.29%. It is likely to fall even further as per the current trend and reach $0.0145. However, if we look at its price movement of past two days, the currency is on a recovery spree. Tron price may cross $0.0155 shortly.
We recommend to purchase some TRX coins and retain the same for the long run to gain considerable returns. The bears have been controlling the coin majorly since August 2019. The temporary rise was noticed towards the end of last month until November 18, 2019. Hence if TRX is being traded from the long-term will yield better returns.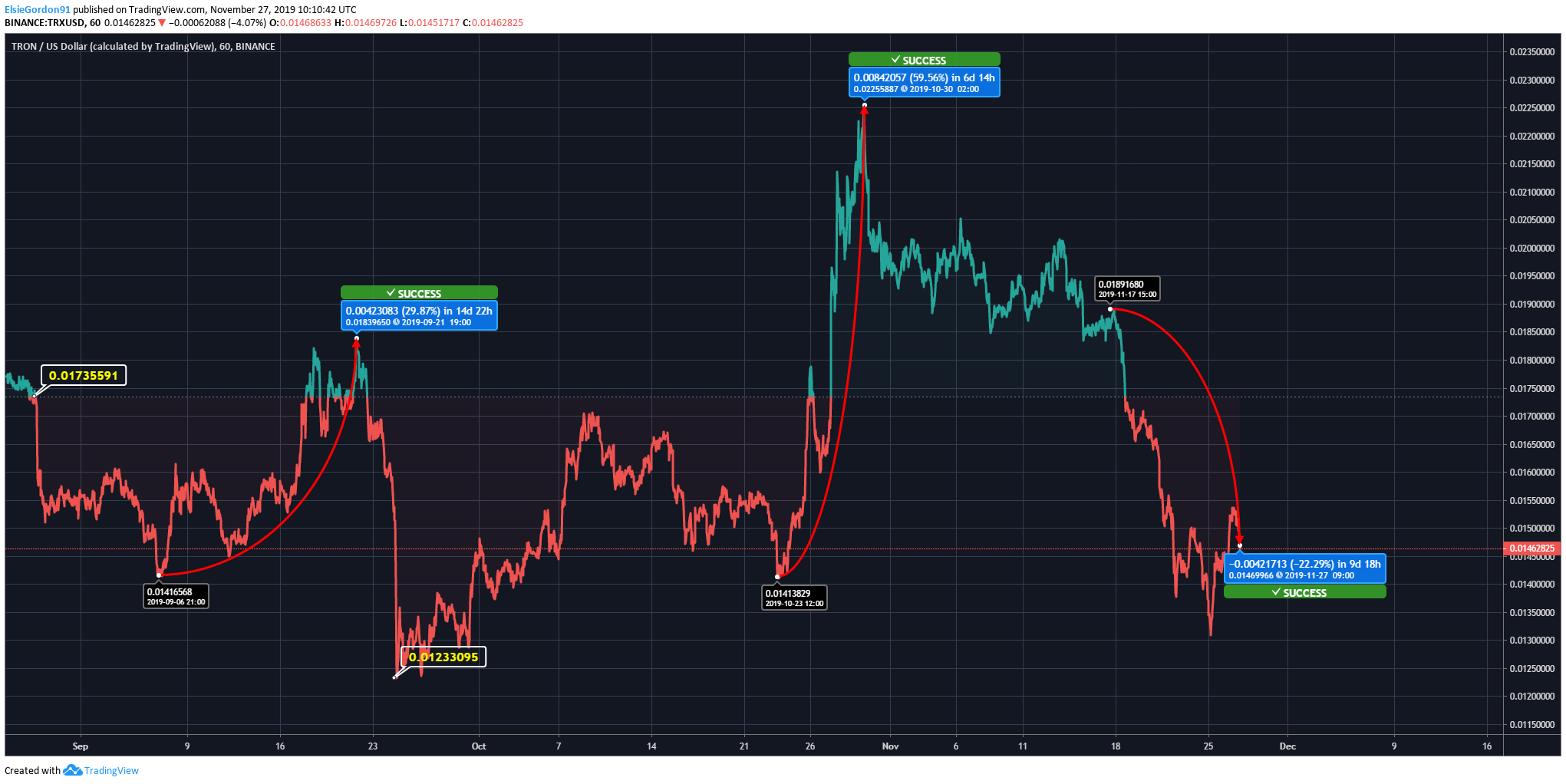 Latest Post
TRON is a revolutionary product needed for an initiative towards the need for transition...

Overview of Banxso Platform  In the world of online trading, Banxso gives the platform...