TRX coin has lost 30.29% in the last almost 11 months. The value got down to 0.0135 USD from 0.0194 USD in these months. The whole price trend can be divided into three price variations in the range between 0.0384 USD and 0.0137 USD.
Tron Price Analysis:
Tron was being traded at 0.01942308 USD at the starting of the year 2019, and its first variation happened over the next 97 days that added 0.0111 USD to the value pushed TRX price to 0.0306 USD. It was followed by another 74.67% hike that pushed the coin to 0.03849 USD after adding 0.0164 USD by June 24. From that day, the currency started losing value, and with huge fluctuations, it has made an overall loss of 64.29% that pushed the Tron price to 0.01374 USD by November 24.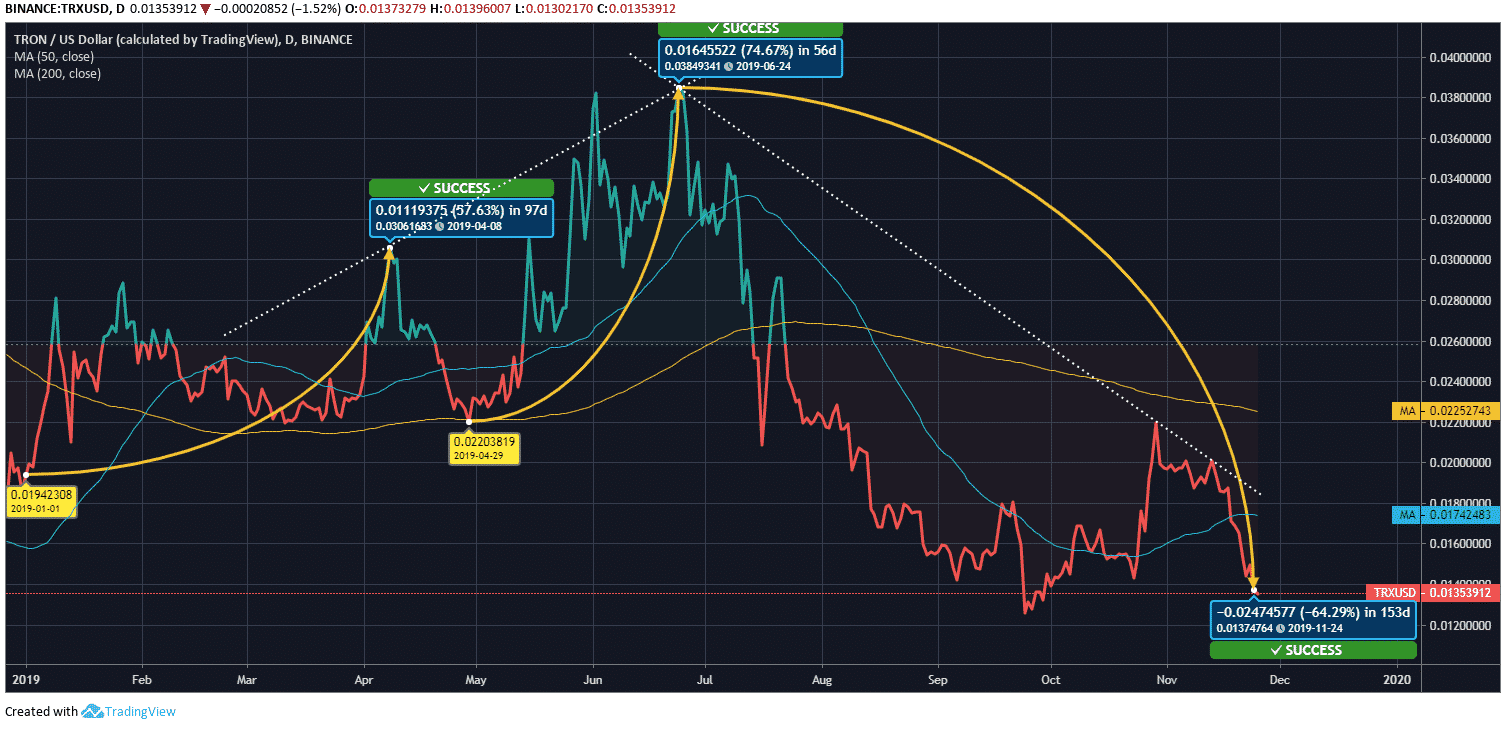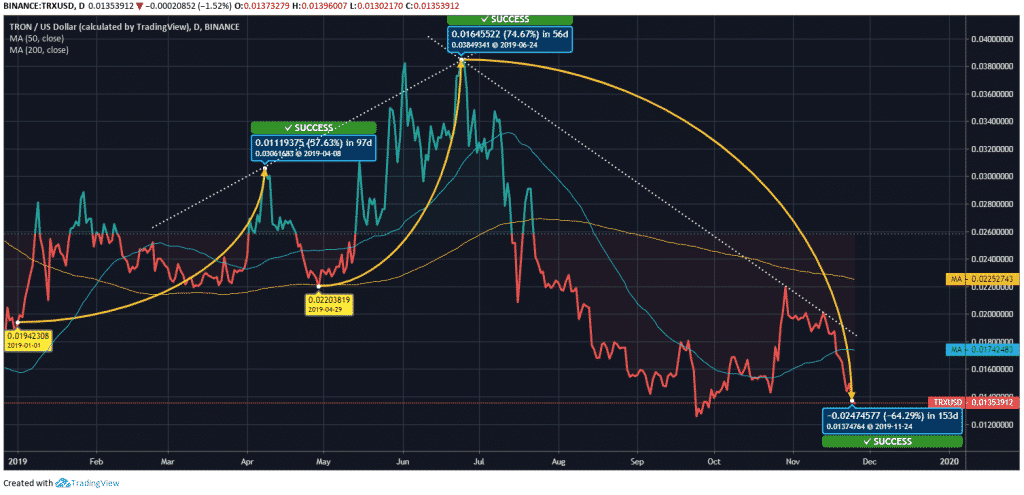 The market cap of TRX coin at the starting of the year was 1.303 billion USD, and it has now fallen to 913.624 million USD.
Tron's 200 days MA is at 0.02252743 USD, and it's 50 days average is 0.01742483 USD. Its current value is at 0.01353912 USD, and it is well below both the averages. It shows that the recent price pattern of Tron has been disastrous, and it may not witness any significant sign of growth in the coming few days.
| | |
| --- | --- |
| Tron (TRX) | Resistance and Support Levels |
| 1st Resistance | $0.014812 |
| 2nd Resistance | $0.015695 |
| 3rd Resistance | $0.016136 |
| 1st Support | $0.013488 |
| 2nd Support | $0.013047 |
| 3rd Support | $0.012164 |
Latest Post
TRON is a revolutionary product needed for an initiative towards the need for transition...

Overview of Banxso Platform  In the world of online trading, Banxso gives the platform...