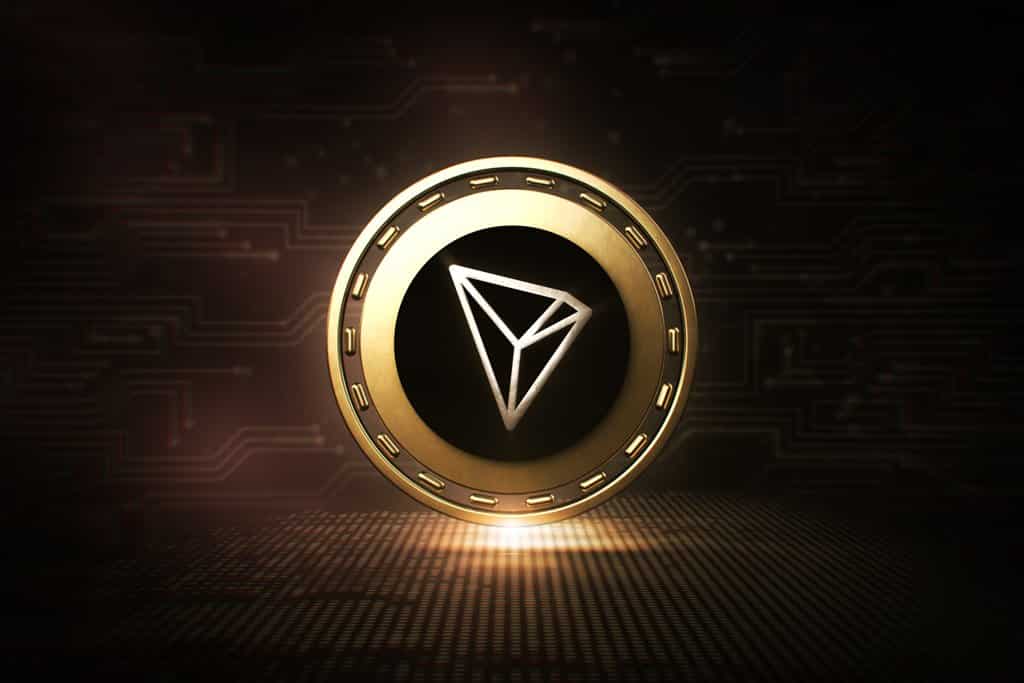 Tron price is finally trying to come out of the bear grip
TRX coin was able to have a good run till July. From then on, the price of the coin was continually under pressure from the bears. The beginning of November has been good for the coin. The price of Tron has been moving in the range between $0.0142 – $0.0220.
Tron Price Analysis
The price of TRX coin is having a good break from the bears. The price started on a low note on October 19 at $0.0156. Being below the baseline, it went further down to $0.0142 on October 23, fall being to the extent of 8.58%. The price of Tron then slowly picked up and moved upwards at $0.0177 on October 26, rise being 24.61%.
There was a small downfall on the next day when the price reached $0.0163, and the downward movement is 7.26%. The price then had a good rally and moved above the baseline at $0.0220 on October 30, the huge movement being at 35.62%. Though the price is above the baseline, it has fallen slightly at $0.0187 on November 11, fall being to the extent of 14.91%. The current day's price of TRX coin is at $0.02008 with 6.95% hike indicating that the price is trying to get out of the bearish trend.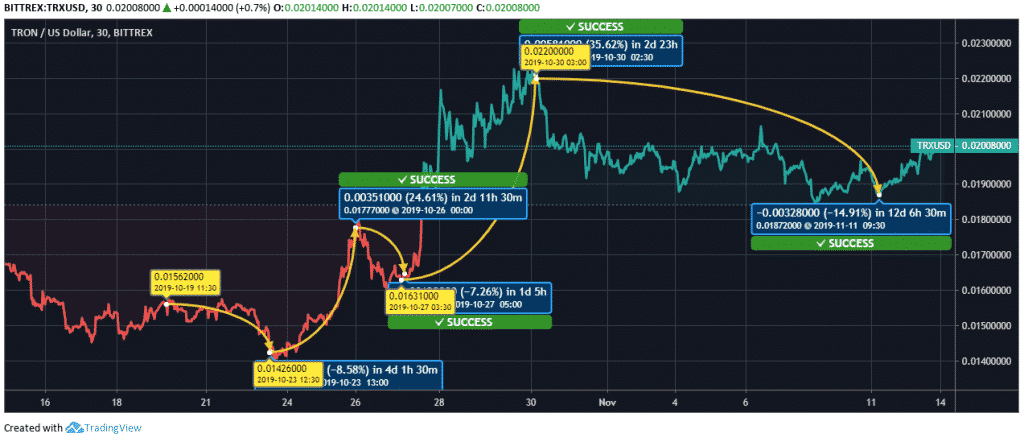 Tron price got caught in the ongoing bearish upheaval in the crypto market since July. Though the coin was under continual bear pressure, the coin seems to be on a recovery mode now. The TRX coin is expected to show a stable upward swing by the end of the year. Investors can now make use of this great opportunity to invest in the long-term. Short term investors and day traders can make quick gains if invested wisely.
Latest Post
TRON is a revolutionary product needed for an initiative towards the need for transition...

Overview of Banxso Platform  In the world of online trading, Banxso gives the platform...