In the last 24 hours, Cardano price has been down by more than 10% following the market trend. It has fallen to $0.044 from $0.049 in just 24 hours. Cardano has been through four major price shifts as well in this period.
Cardano Price Analysis
Cardano's first swing happened between 01:22 UTC and 05:18 UTC and this swing cut $0.001848. After a few hours of incline, the coin managed to show a moderate volatile path. And at 14:44 UTC, ADA price again started weakening. Over the next three and a half hours, the coin lost $0.0040 to reach $0.045075. It was followed by a hike of 2.68% to reach $0.046257 by 23:11 UTC. Towards the closing of the day, the Cardano again started falling, and it took a dip of 5.06% and lost $0.0023. The current price of Cardano is hovering at around $0.044.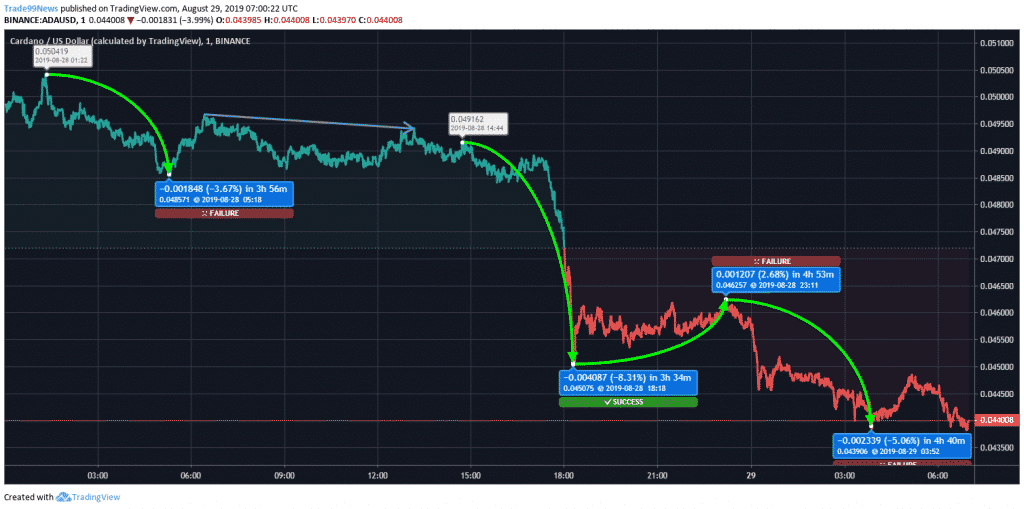 Cardano has a long way to make for touching its 30-Day high of $0.060. The last few days have been in support of Cardano's growth, but yesterday's unprecedented fall has made everything go down. The next probable resistance and support levels are listed below:
R1: $0.04887, R2: $0.05191 and R3: $0.05350
S1: $0.04424, S2: $0.04265 and S3: $0.03960
Latest Post
TRON is a revolutionary product needed for an initiative towards the need for transition...

Overview of Banxso Platform  In the world of online trading, Banxso gives the platform...